We've wrapped up Baltimore Comic Con weekend, and we're so grateful to every reader, creator, and friend who came to visit the Mad Cave Studios booth! From creator meet and greets, to our very first Ringo nomination, this weekend was one we won't soon forget.
"We had an amazing time and a great response from the fans from middle graders to adults," said Mad Cave Studios' Senior Editor, James Emmett, "It was wonderful to be at such a creator-focused convention!"
Check out our official recap below!
Bryan SilverBax, Chas! Pangburn, John K Snyder III, and Sean Von Gorman signing our ringo-nominated benefit anthology, Lower Your Sights at Baltimore Comic Con 2023
We had action-packed weekend at Baltimore Comic Con 2023, kicking off with signings by Ringo-nominated colorist Ellie Wright, Ringo-nominated letterer Justin Birch, a group signing featuring creators behind Lower Your Sights, and a signing with Art Baltazar! Click through to check out our coverage!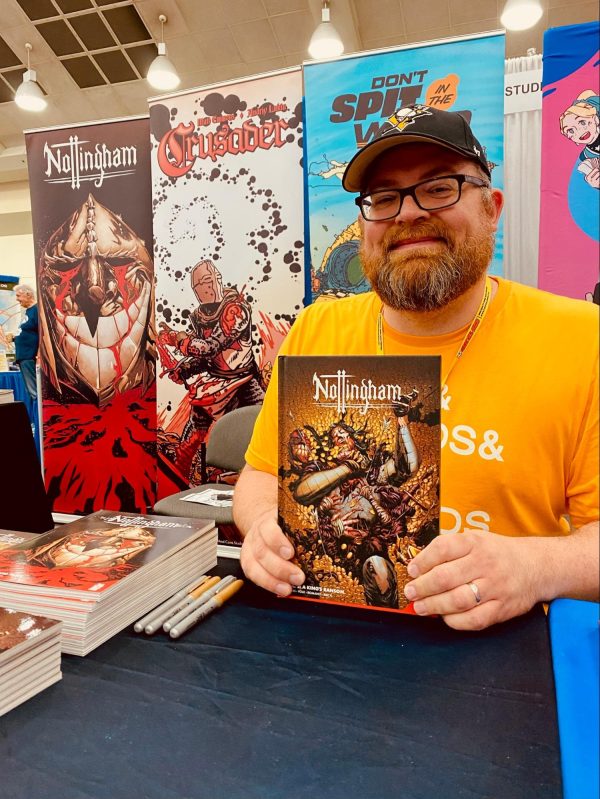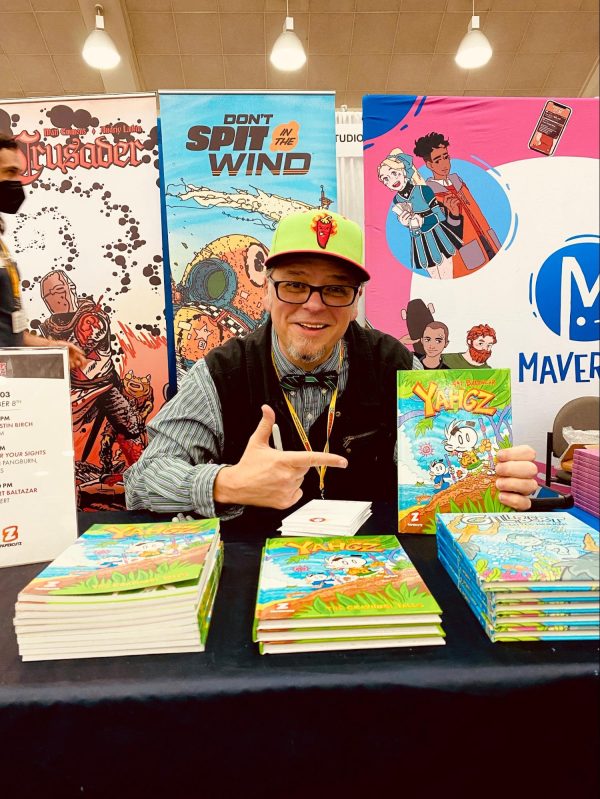 We had much excitement in store on Saturday, celebrating the release of Crusader #1 with writer and artist Matt Emmons! We also had the pleasure of hanging out with Joe Corallo, writer of Dahlia in the Dark and Becstar! Plus, readers had the chance to preview our highly anticipated upcoming horror series, The Devil That Wears My Face, with the incredible David Pepose!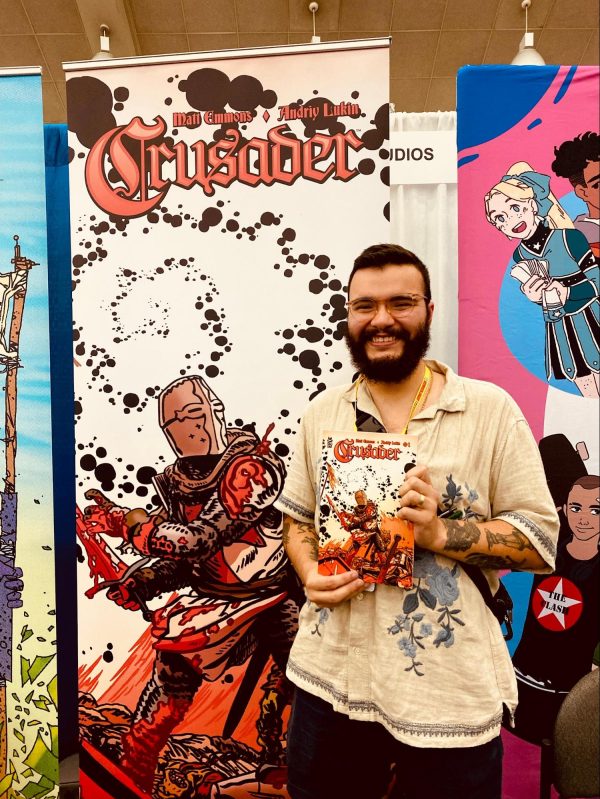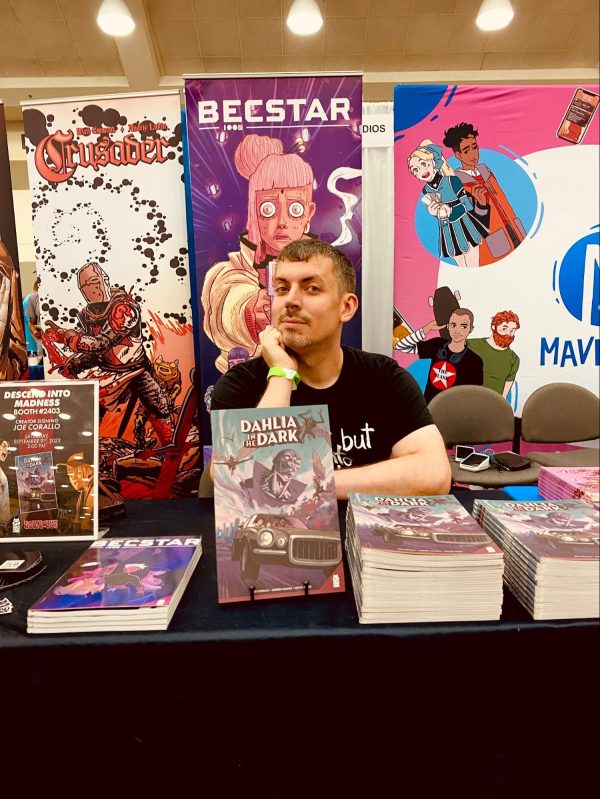 "Thank you to the convention organizers and fans who made the weekend such a hit!" said Christina Harrington, editor at Mad Cave Studios, "It was my first time at Baltimore Comic Con, and it really lived up to it's reputation of being a friendly, comics-focused convention. Another big thank you to the folks who voted for Lower Your Sights Anthology at this year's Ringo Awards. It was still such an honor to have a Mad Cave title nominated and it was a joy to celebrate comics alongside some of the best in the biz."

All in all, we're incredibly grateful to each and every creator and reader who made this year's Baltimore Comic Con such a great success! We can't wait to see you all again next year!

The madness continues September 24th when Mad Cave, Maverick, and Papercutz head to New York for Brooklyn Book Festival and New York Comic Con! We hope to see you there!
This Free Comic Book Day, look out for FLASH GORDON and GATCHAMAN at your favorite local comic shop! We're excited to announce our 2024 Free
Read More »